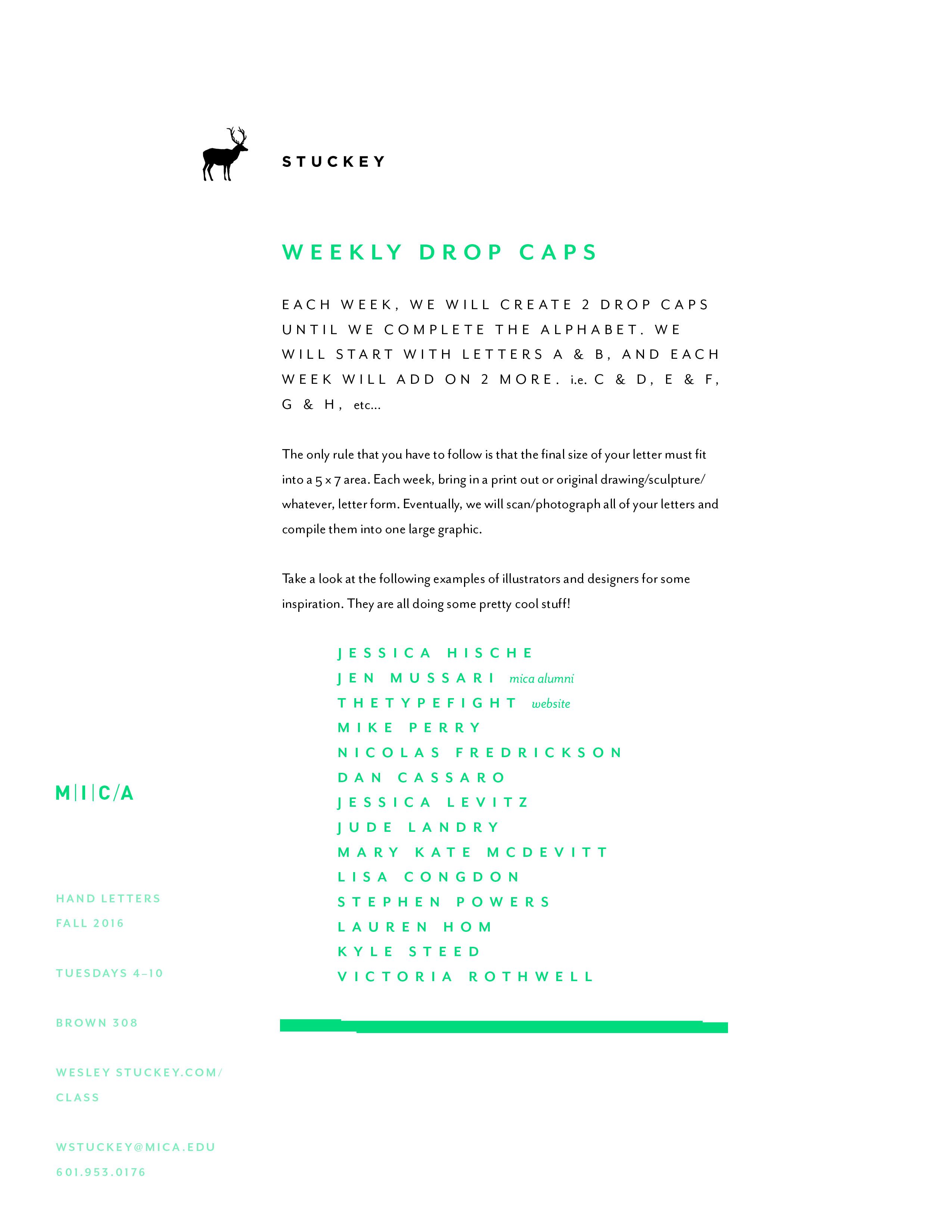 Each week, we will create 2 DROPCAPS until we complete the alphabet. We will start with letters A & B, and each week will add on 2 more. i.e. C & D, E & F, G & H, etc…
The only rule that you have to follow is that the final size of your letter must fit into a 5″x7″ area. Each week, bring in a print out or original drawing/sculpture/whatever, letter form. Eventually, we will scan/photograph all of your letters and compile them into one large graphic.
Take a look at the following examples of exceptional dropcap designs and designers for some inspiration.
__
JESSICA HISCHE
JEN MUSSARI, mica alumni
THETYPEFIGHT
MIKE PERRY
NICOLAS FREDRICKSON
DAN CASSARO
JESSICA LEVITZ
JUDE LANDRY
MARY KATE MCDEVITT
LISA CONGDON
STEPHEN POWERS
LAUREN HOM
KYLE STEED
VICTORIA ROTHWELL
Or scroll down to see some examples!
__
Jessica Hische is freaking amazing! She is the queen of all lettering gods and goddesses. Check her out. Here is a couple of her awesome projects that are relevant to ours.
__
And then there is this, TYPE FIGHT! TYPEFIGHT is an arena for alphabetic altercations, calligraphic contests, consonant combat, figural fisticuffs, semiotic showdowns, and 210 pt. tussles. Two people letter, one person leaves.
——
Examples from Previous Semesters