YAY POSTERS!
DETAILS
1. Size: 18" x 24"
or equivalent dimensions.
2. Full Color / Full Bleed
3. Must include:
— Artists' Name
— Dates/Times
— Location/Address
— Ticket Info/Web address
GOALS
- Express the vibe/style of the music
of the artist through mark making.
- Become comfortable with a brush and
ink to create lettering.
- Encourage people to go to event.
- Make people want to keep and frame
the poster because it is so COOL.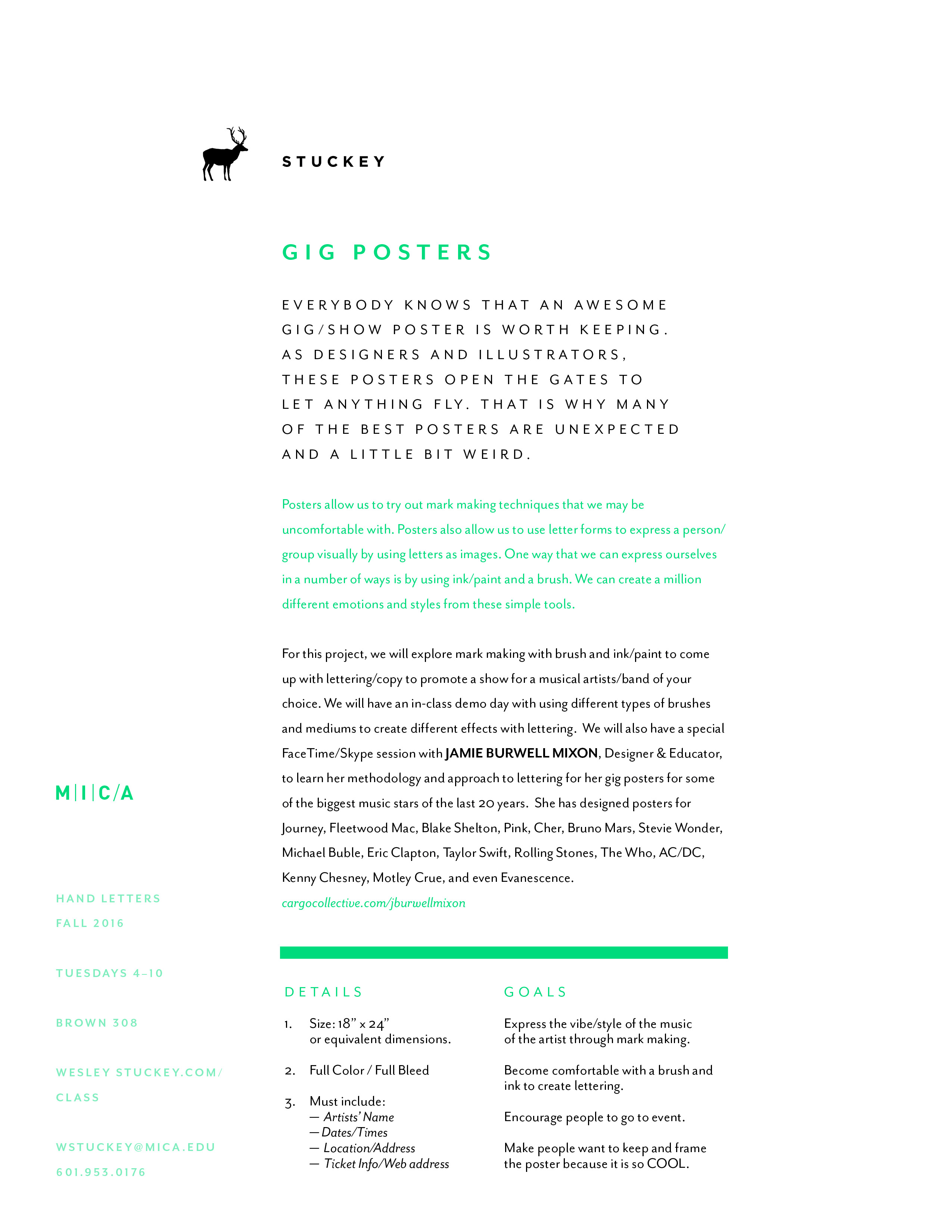 Download PDF HERE!